Some kind words from our 3,925+ Boston tennis players
(64,900 + nationwide)
Member Since 04/08/10
Win or lose, it is so nice to meet so many great people who enjoy the game as much as I do.
C. Nepple
TennisNorthEast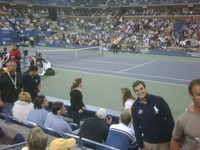 Member Since 09/11/08
I have had tough playoff matches against good opponents. The playoff format is well designed to make sure that quality tennis is played.
J. Trevejo
TennisNorthEast